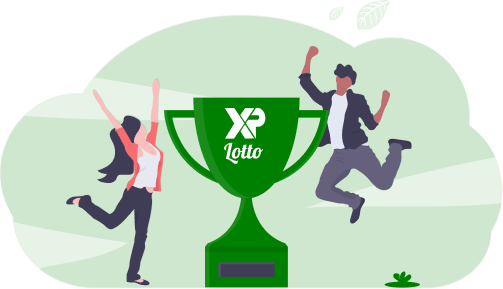 Welcome to XP Lotto, a syndicate lottery group dedicated to the success of the XP community.
XP Lotto purchases tickets in the Mega Millions Lottery and/or Powerball Lottery in the United States. The tickets are scanned and uploaded two or three days before the next regular or guaranteed drawing.
To participate in the pool, generate a Lotto Address below.
Participants are required to provide an XP Winnings Address for small pool wins and a BTC Winnings Address for large pool wins.
There's no limit to deposit amounts.
All deposits are final.
Deposits must be received 1 hour before the drawing to qualify for the drawing.
If received late, the deposit will be applied to the next drawing.
The same Lotto Address can be used for multiple drawings.
If you lose access to your Winnings Addresses, generate a new Lotto Address with different Winnings Addresses.
Shares cost 30,000 XP each. (change effective 4/1/2023)
Each participant's cut of the winnings is determined by their number of shares divided by the number of shares for the entire pool.
Partial shares are not recognized and will not be returned.
After collecting over 3,000,000 XP from prior drawings, we changed the rules to make purchasing tickets a little more rewarding and lucky!
From March 2021, we now offer XP rewards for every drawing, and the number of rewards will be determined by the number of tickets sold.
If 10 tickets are sold, we offer one XP reward.
If 20 tickets are sold, we offer two XP rewards.
If 30 tickets are sold, we offer three XP rewards, and so on.
Each reward is twice the cost of a ticket (60,000 XP). (Change effective 4/1/2023)
There is no limit to the number of XP rewards that may be offered in a drawing.
To determine the winners of these rewards, we use the chain:
Each ticket purchase has a transaction ID.
We sort those transaction IDs into alphanumerical order (0-9, a-z).
We assign rewards in order from the first to the last, until no rewards remain.
Only transactions for an amount equal to or greater that the cost of one XP Lotto ticket will be considered.
We will not report each drawing's transaction IDs. We will only publish the winning transaction IDs. We publish the address that receives each payout from XP Lotto, so you can do the rest if you want to verify the result!
Does this mean that buying 10 tickets with 10 purchases is better than buying 10 tickets with 1 purchase?
Yes. Making multiple purchases gives you multiples chances of getting a better transaction id.
Can I get rewards by buying a single XP Lotto ticket with multiple transactions?
No. Transactions for less than the amount of a single XP Lotto ticket are not considered for XP rewards.
25% of pool winnings go to pool operations. The remaining 75% go to pool participants. (Change effective 4/1/2023)
Pool winnings over $10,000 are distributed in BTC.
Pool winnings under $10,000 are distributed in XP. Pool winnings less than $100 are used to purchase tickets for the next drawing.